OUR BRAND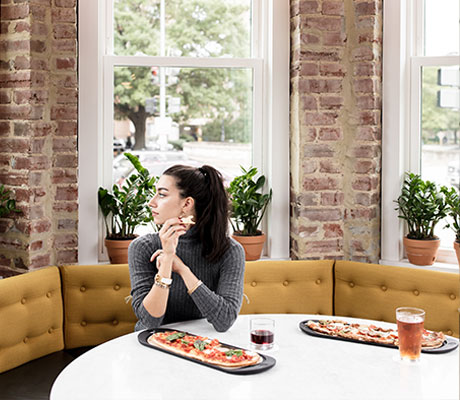 DRIVEN BY HOSPITALITY.
Whether you're vacationing, hosting an event or grabbing a drink with us, we personalize experiences and anticipate needs. Our hospitality goes beyond the transaction in every way to make your experience memorable. Don't just take our word for it, we've been selected by TripAdvisor as a Top-10 hotel in the US for Service.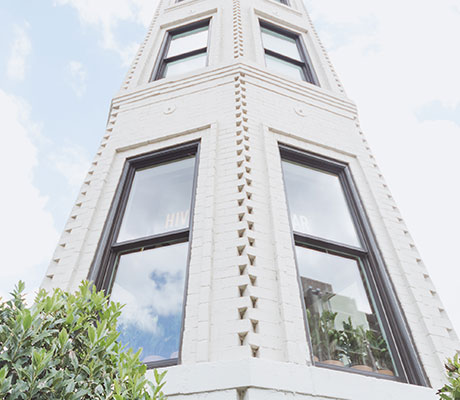 LOCATION, LOCATION, LOCATION.
We feel most at home in cities and neighborhoods with plenty of local flavor to go around. As an independent business, we understand the importance of supporting these communities. We love our neighbors and go to great lengths to help guests explore our neighborhoods in depth.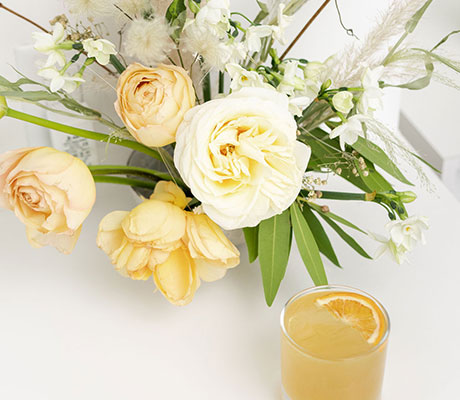 EXPECT THE UNEXPECTED.
We design refined and efficient spaces all while dreaming up surprises and fun details at every turn—walls of original exposed brick, murals from local street artists and clever graphic quotes to name a few.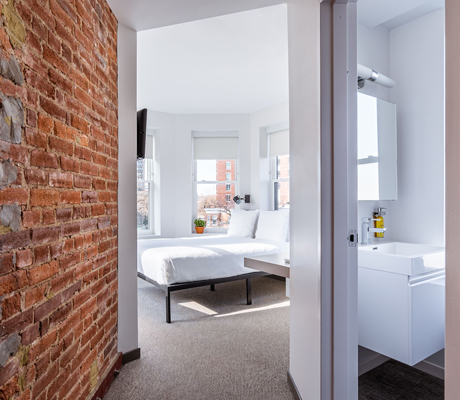 WE TELL IT LIKE IT IS.
Unexpected charges? No, thank you. From design, to pricing and beyond, what you see is what you get. We stand for transparency and simplicity above all—so you never have to read between the lines— you have our word.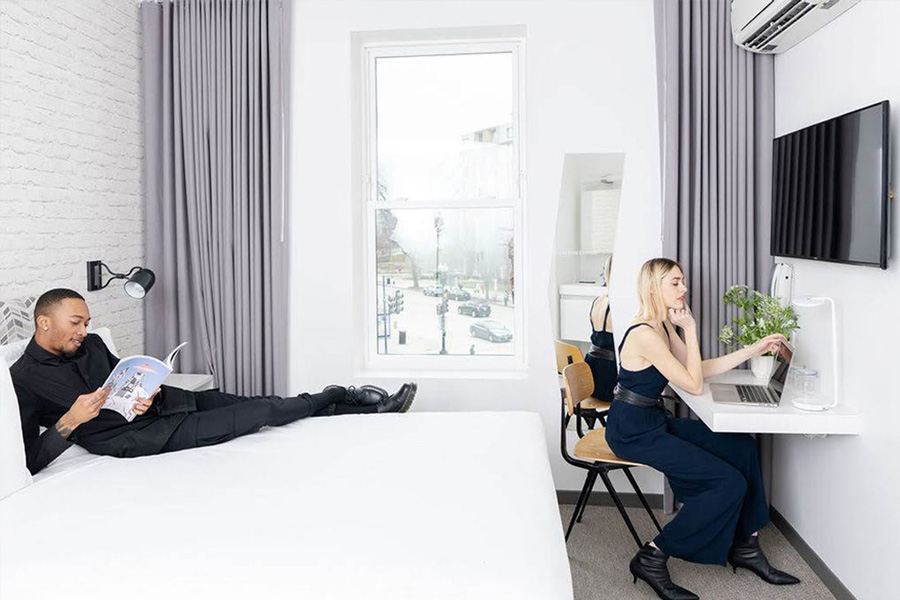 STAY BUZZED.
Can't manage to stay away? We don't blame you and we want to say thank you.
Join our Stay Buzzed Loyalty Program and allow us to show our gratitude starting from your very first visit.  With each additional stay, we'll keep the buzz going with surprises at every turn. Bookings must be made directly on our website to qualify for the loyalty program.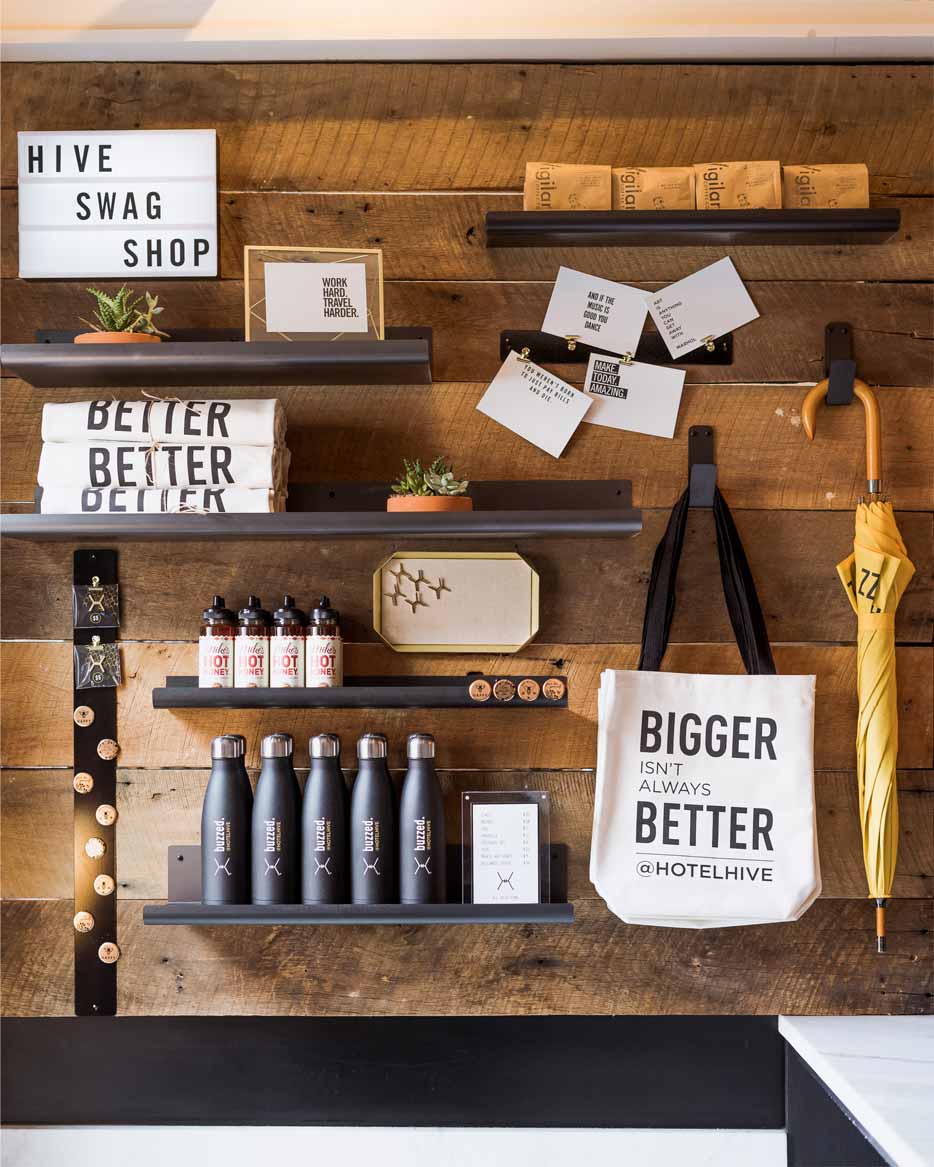 HIVE SWAG SHOP.
Take us home with you.
Choose from a curated selection of our favorite things — from S'well bottles to totes and umbrellas. Don't hold back.
PRICING DETAILS
+
S'well
$35
Magnet
$9
Pins
$5
Candle
$15
Umbrella
$29
PostCard Set
$6
Tote
$15
Mike's Hot Honey
$5/$12
OUR TEAM. OUR PEOPLE.
Each member of our team buzzes to their own beat.
We're as diverse as the guests who walk through our doors and united by a shared desire to create authentic and personalized experiences. We're always looking for the right fit to join our team. Please reach out to learn more about our culture and available positions.
PET FRIENDLY
Calling all four-legged friends.
Hotel Hive is pet-friendly! We treat four-legged travelers the same as we do our guests—which means we don't surprise you (or them) with added pet fees or deposits.
Oh, and we love pets!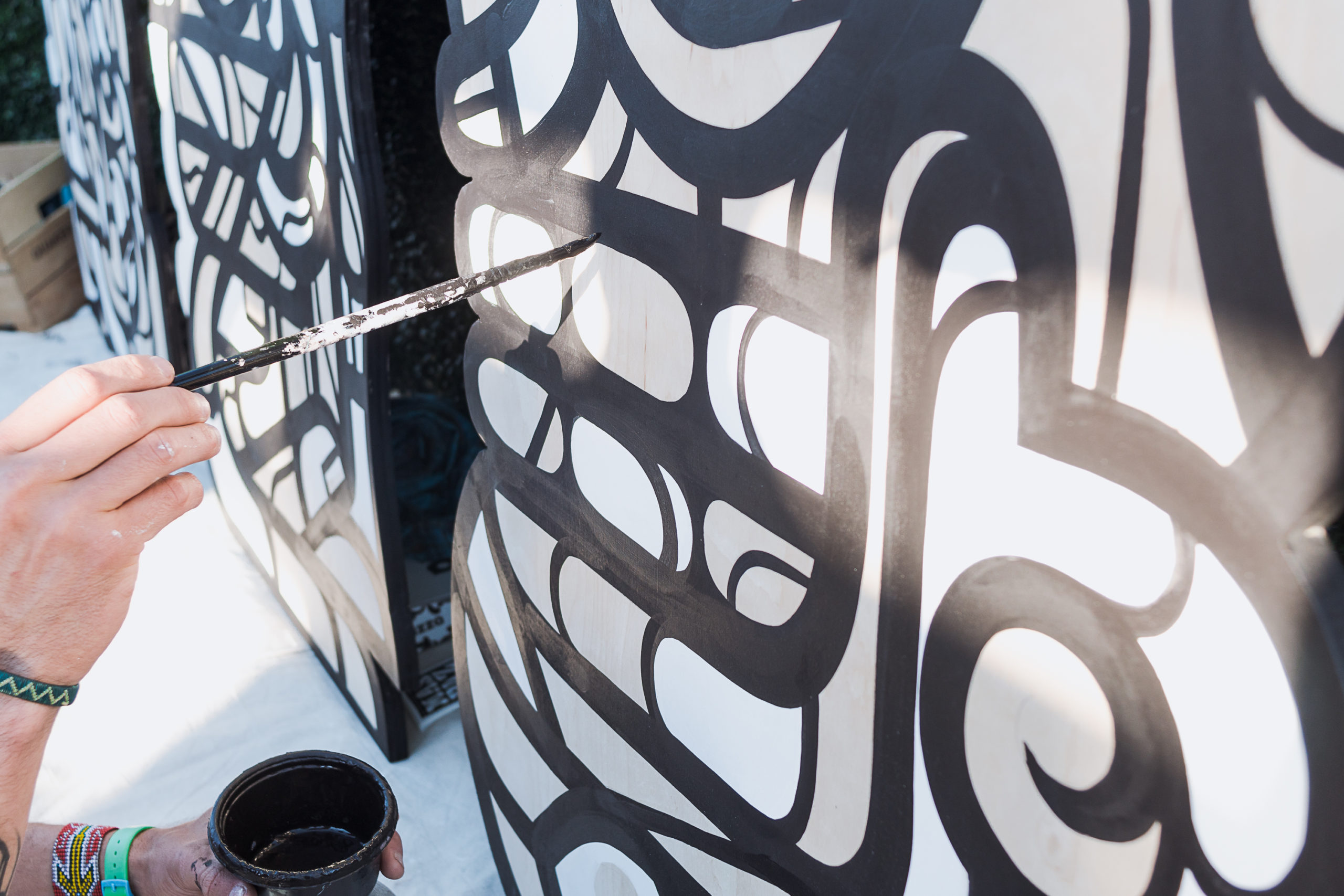 "ART IS…
ANYTHING YOU CAN GET AWAY WITH" - ANDY WARHOL
Discover various collaborations with local artists—both emerging and established—throughout our spaces. From unexpected graffiti in our elevators to large, expansive rooftop murals, the art across our walls allows you to explore the culture behind our city.
>Elevator Art Installation in partnership with
Cultural DC | Hotel Hive, DC
>MazPaz Mural | Hotel Hive, DC Rooftop
Want to be a part of a future project?
PRESS
Don't just take our word for it- check out the latest buzz on Hotel Hive.